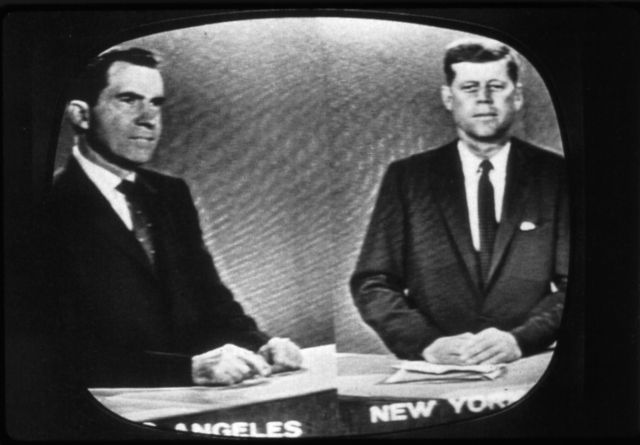 Nie mogę zrozumieć, jak można tak dużą uwagę przykładać do debat przedwyborczych. Nie mogę zrozumieć, jak można decyzję o tym, kto będzie głową państwa (swoją drogą to dziwne określenie) podejmować na podstawie tego, że ktoś miał lepiej dopasowany garnitur, wyjął albo nie wyjął  kartki, miał określony tembr głosu, albo ładniej się uśmiechał. Miałkość tego wszystkiego jest załamująca.
Dobry polityk może być garbaty,  gruby, kulawy i skrzeczeć jak posłanka Senyszyn. Wystarczy, że wie czym jest racja stanu, ma rozsądny program, umiejętność jego realizacji i nie łamie prawa. Reszta mnie nie obchodzi.
Za to muzyka musi być dobra i tu nie ma zmiłuj. Złą muzykę tępimy wszelkimi możliwymi sposobami, a do debaty publicznej dopuszczamy tylko to co najlepsze.
DJ Spooky – Mr Brown (remix)
Continue reading Debaty →