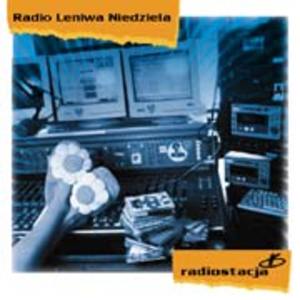 Kiedyś w Radiostacji – kiedy Radiostacja była porządnym radiem, a nie odpowiednikiem EskaTV, który pod wpływem GMO i wibracji z bliskiego siedziby radia Sejmu RP zmutował w Planeta.FM –  co niedzielę przed południem Novika prowadziła Radio Leniwa Niedziela i to była bardzo dobra audycja. Swoją drogą, uważam, że Novika była lepszą radiową prezenterką niż jest wokalistką, co nie oznacza, że wokalistką jest złą. Po prostu ładniej w mikrofonie brzmi jej głos kiedy mówi, niż kiedy śpiewa. Jedyna poranna audycja, która była lepsza od RNL też swego czasu wybrzmiewała w eterze Radiostacji (a wcześniej RH Kontakt) i było to poranne pasmo prowadzone przez Jacka Hawryluka, ale o tym może napiszę kiedyś więcej, bo Jacek Hawryluk to się na muzyce zna.
Tymczasem, dziś jest moje Radio Leniwa Niedziela. Przed chwilą Kliczko w dość słabym stylu wygrał z Jeninngsem, który przez 12 rund ciągle się bronił, nawet jak Wałdymir nie atakował. Wolę takich co ryzykują i przegrywają przed czasem, niż tych co całą walkę starają się przeżyć.
Leniwego dnia redakcja Państwu życzy.
[youtube BmdOBVJynfY 605 270]
[youtube iA5-bZzMrOE 605 270]
[youtube bxI9c6E2LuM 605 270]
A to jest przeleniwie zajebiste
[youtube TPk2nkuYbsA 605 270]