Dear All,
Nirguna is here since July 2010. From the begining I wanted to run it in English to reach as vast audience as possible. After over four years the mission is accomplished. Even young kids in the middle of Africa are waiting everyday for new post on this website.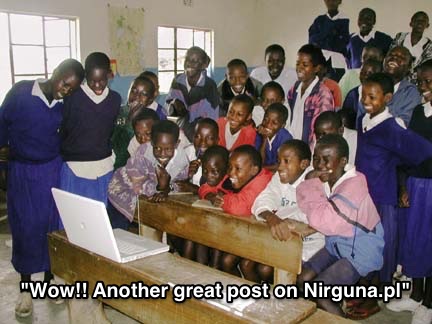 Every important musical journalist looks what do I think about some tracks before he'll start to write their review. It's been told that John Peel once said:
"If Nirguna.pl was present during my life I would visit it everyday".
John Peel
Unfortunately this website is not such big success in Poland so I decided to do something with it. FROM TODAY THIS BLOG WILL BE WRITTEN IN POLISH. Sorry for inconvienience but also Poles must have opportunity to read my brilliant comments and recomendations. Nevertheless, play button on youtube films has no language and you can still enjoy the finest selection of music in the web.
Yours,
Igor