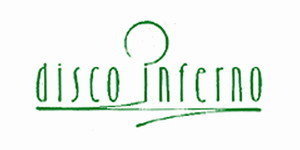 I would like to invite You to visit my new (only Polish language) website dedicated to Britsh post-rock group DISCO INFERNO, which performed in '90. For me it was one of the most interesting bands of that time and definitely one of the most underestimated.
Dispite very good reception of their recordings in musical press they never became widely known, which is pitty considering a fact their music is simply brilliant.
On the website You will find short history of the band, full discography, some pics, videos, links and soon lyrics. There is also youtube playlist with a bunch of their tunes.
I hope You will find this site interesting, while it is a one of the very few places in the web, where You can find some information about this great group.
Website address: www.discoinferno-pl.tumblr.com
And here one of my favourite DI tracks: