Gdyby mi się chciało tak, jak mi się nie chce, to wpisy by na stronie aż furgotały, ale jest jak jest i – co tu dużo mówić – przerwa wakacyjna pełną gębą. Ale coś tam trzeba napisać, bo przecież wypada i "co ludzie powiedzą" jak tak to wszystko będzie leżeć odłogiem?
- Otóż nie ma obawy. Nic nie powiedzą (podpowiada mi ktoś do ucha).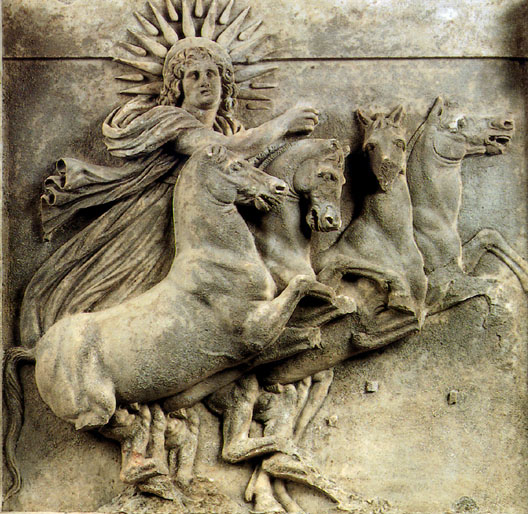 Tymczasem wielki bóg słońca Helios doświadcza Polską ziemię swym żarem za wszelkie występki ludu tę krainę zamieszkującego. Jego niezmordowani słudzy – promienie – kąsają suchą i kruchą glebę nie znając litości i wysysają ostatnie tchnienia życia z pędów i korzeni. Asfalt zamienia się w gotującą smołę i nikt już nigdy na drugą stronę ulicy po bułkę nie przejdzie. Rzeki wyschną a na ich dnie zostanie tylko mazut w konsystencji jogurtu Bakoma oraz dyktafony, którymi kelnerzy nagrywali nieskalaną elitę tego plemienia. Sady pod Grójcem uschną, lubelski czarnoziem zamieni się w piasek, drogi i mosty ukradną Cyganie, a kościoły zamienią się w meczety (w Krakowie w maczety). Wiele innych plag jeszcze zstąpi na ziemię (tę ziemię) bo wielki Helios jest surowy i nieprzejednany. Nikt jednak nie wie, czy jest sprawiedliwy. Wszak to bóg pogański.
Four Tet – My Angel Rocks Back and Forth
Continue reading →