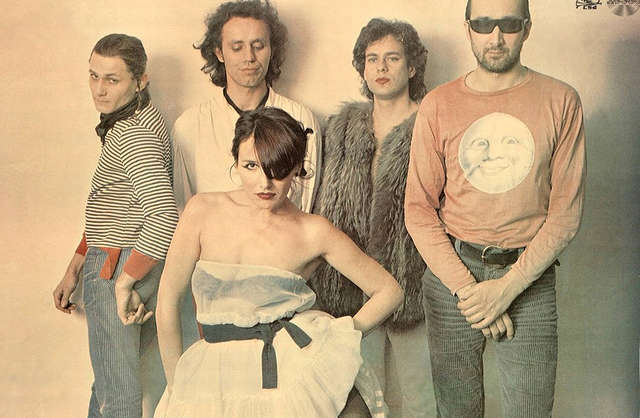 Człowiek spotka kumpelę z podstawówki, powspomina i potem robi takie nostalgiczne wpisy.
Nie da się ukryć, że polska muzyka to na Nirgunie  zdecydowana mniejszość. Nie oznacza, to jednak wcale, że tak mało polskich dźwięków słucham i cenię. Ten nieurodzaj rodzimych kawałków jest po części efektem tego, że przez długi czas strona dedykowana była w zdecydowanej mierze młodszym i głównie elektronicznym brzmieniom, a w tej dziedzinie – moim skromnym zdaniem – nigdy tuzami nie byliśmy. Z tego też powodu nie wrzucałem wiele naszych perełek, czego szczerze żałuję. Jakiś czas temu zadeklarowałem się jednak nieco poluzować gatunkowy gorset, jaki tu prezentuję i dziś jest tego dobry przykład.
Polska muzyka popularna (w szerokim tego słowa znaczeniu) najciekawsza była dla mnie w latach '70 i szczególnie '80. Zawsze dwa kroki z tyłu za tym co się działo na Zachodzie, szliśmy jednak ciekawym muzycznym szlakiem, czy to w rocku, punku, czy nowej fali. Skoro zatem otworzyłem szerzej podwoje Nirguny na też i takie klimaty, to macie tu kilku moich faworytów.
Może to i wygląda na kawałek polskiego Topu Wszech Czasów "Trójki", ale co tam.
Maanam – Luciola
Continue reading →