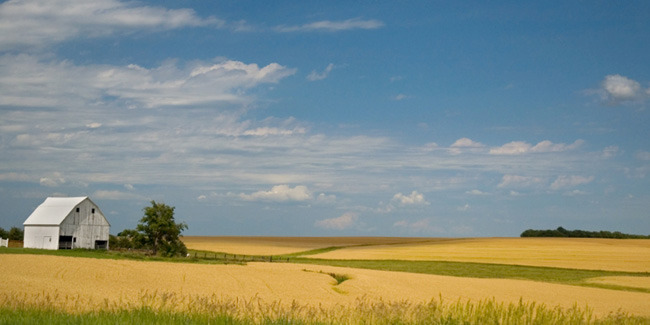 (Przypominam, że trwa KONKURS)
Tak to już jest z tymi modami w muzyce gitarowej, że raz popularne są bombastyczne barokowe aranżacje, a potem, jak już się to ludziom przesyci, wraca czas prostszych, minimalistycznych kawałków. I tak się to kołacze od intensywności pokroju Led Zeppelin czy Arcade Fire do prostoty Dylana, Oldhama i Ivera. Oba nurty trwają sobie równocześnie, ale ich popularność i obecność w powszechnej świadomości faluje ciągle niczym sinusoida pokazywana mi kiedyś na lekcji polskiego przez polonistę, obrazowo przedstawiającego,  jak to okresy literackie naprzemiennie zmieniają się według określonego schematu.
Wczoraj jadąc samochodem w Trójce usłyszałem jakiś fajny, mocny, soczyście zaaranżowany kawałek Muse i w kontrze do tego moja nieodgadniona sieć neuronów kazała przypomnieć sobie proste bezpretensjonalne gitarowe piosenki, gdzie siła i piękno leży w szczerości, prostocie i umiarze.
Nie ma co ukrywać, że Amerykanom pisanie takiej muzyki wychodzi najlepiej. To pewnie nieskończone przestrzenie mid-westu, Texasu i Arizony pieczołowicie zabierane Indianom, niesiony w genach etos kowboja, poszukiwacza złota, farmera i cały amerykański pejzaż  prowincji i natury, o którym tak ciekawie pisał kiedyś Baudrillard, pozwala im z taką łatwością tworzyć tęskne, proste i piękne piosenki. Takie klasyczne – na głos, gitarę i czasem skrzypce albo fortepian do akompaniamentu. Grzebią sobie w starym folku, bluegrassie i wychodzą im z tego czasem naprawdę piękne rzeczy. Zazdroszczę im tego.
Blessed Feathers – American Sands

Bon Iver – Holocene
Continue reading →